The HPE ProLiant Gen10 Server has iLO 5 which now has a new iLO USB port on the front. This new ILO 5 service port has some useful features and use cases which guest blogger Armin is Kerl going to be showing you how to use. Your can learn more about Armin in the guest blogger hall of fame.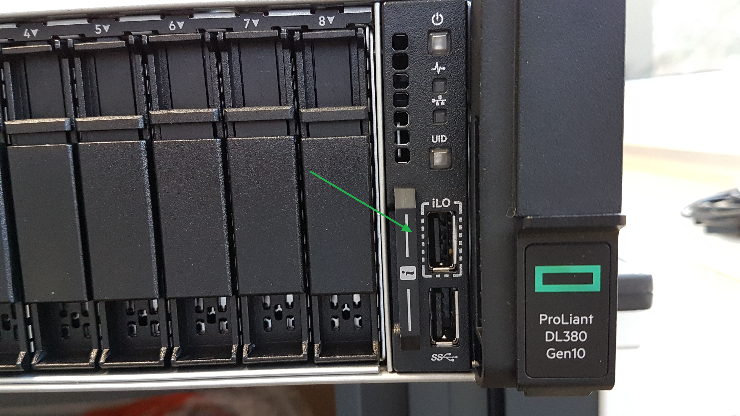 What is The HPE iLO 5 Service Port?
The iLO service port can be used for:
Downloading the Active Health System Log to a supported USB flash drive.
Connecting a client (such as a laptop) with a supported USB to a Ethernet adapter in order to access the iLO web interface, remote console, CLI, iLO RESTful API, or scripts.
How to use the iLO 5 Service Port
Getting connected is a simple two step process:
Use a supported USB to Ethernet adapter to connect a client laptop to the Service Port (the USB port labeled iLO, on the front of the server).
The iLO Service Port supports USB Ethernet adapters that contain one of the following chips by ASIX Electronics Corporation: AX88772, AX88772A, AX88772B, AX88772C. Hewlett Packard Enterprise recommends the HPE USB to ethernet adapter with part number: Q7Y55A
In this example I am using this No-Name Adapter
Connect to iLO through a browser by using this fixed IPv4 address: 169.254.1.2.
(The Client will get a DHCP IP Address from the iLO.)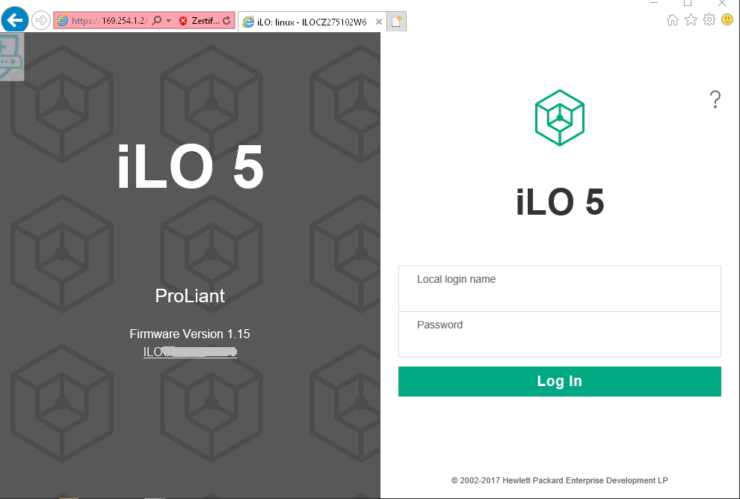 After the Login, we see the Standard iLO Menu:
Also accessing the iLO Remote Console is possible:
Here is my Laptop with attached ProLiant Server:
When to use the service port
I see two main use cases.
Setup of a new Server in the lab
In the past we connected the PC by the iLO LAN Port.
However, there are problems with this approach:
– If we use our company LAN, there is DHCP but then I cannot configure the customer IP.
– If we use the customer IP, there is no DHCP and we need to attach monitor/keyboard first.
Now I am able to patch it to my PC, simply connect to the fixed IP Address and can configure the Server iLO with Customer IP Address.
At a Customer Site
Most Customers are no longer using KVM Switches and Consoles, they use iLO for Remote access. But if iLO connection is not possible (unknown IP, not cabled), they have to attach a local Monitor and Keyboard/Mouse. Now we can simply plug in the USB2LAN Adapter and connect a Laptop.
My Enhancement
I tried to connect the USB2LAN Adapter via a Nano Wi-Fi-Access Point.
This was the particular model: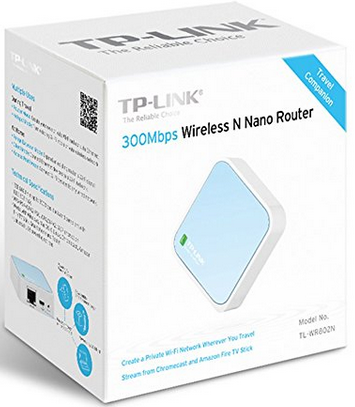 Here is the Nano Router config: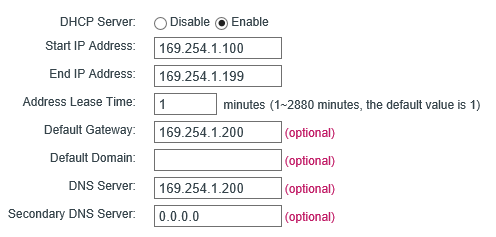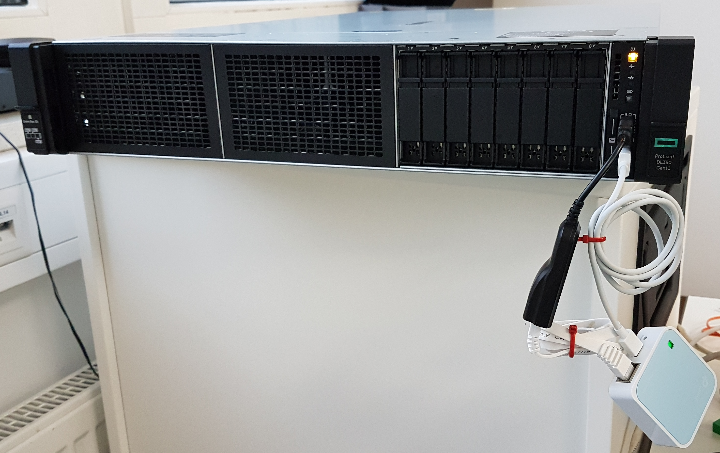 Now I am able to connect to the server without any cables by using Wi-Fi.
This works not only in my lab but in the workplace. 🙂